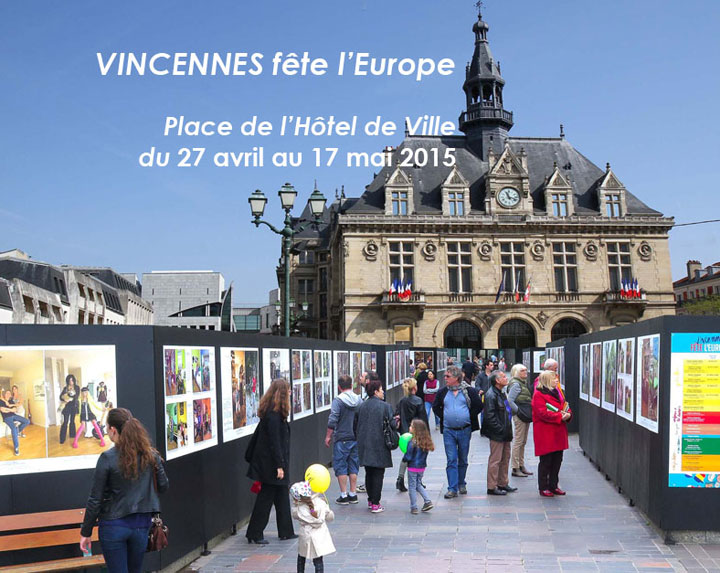 ACTUALITES 2015
Vincennes (France)
27th April – 12th May
Outdoor exhibition
Place de l'Hôtel de ville de Vincennes
Limoges (France)
21st February – 18th April
Indoor exhibition
Bibliothèque francophone multimédia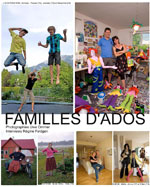 ACTUALITES 2014
Marseille (France)
12th September – 31st October
Outdoor exhibition
Day & Night !
Esplanade J4,
front of the MuCEM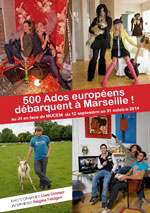 11th September 2014
6pm opening


7pm Book signing
Librairie du MuCEm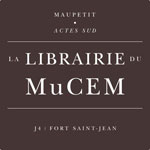 Nancy (France)
1st May – 1st June
Outdoor exhibition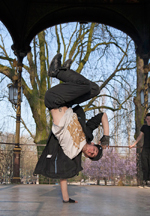 Parc de la Pépinière
Nancy
Inauguration 3rd May 3 PM
ACTUALITES 2013
Florence (Italy)
25th July - 15th September
Outdoor exhibition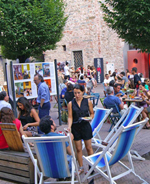 Piazza de le Murate
Florence
Finishing 15th September at 6pm
With the partnership of


Paris (France)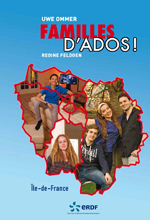 10 Families of the company photographed in ths Paris région

Official partner for the exhibitions in France 2013
Versailles (France)
21 mars au 21 mai
Exposition à l'intérieur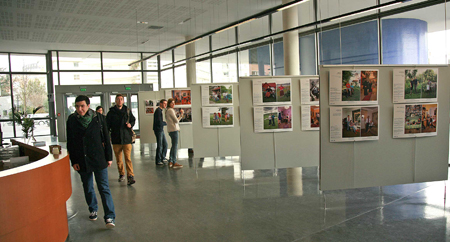 Bibliothèque Universitaire
St. Quentin en Yvelines
Vernissage 21 mars à 17h30
Gmunden (Austria)
12 avril - 20 mai
Outdoor - Ausstellung
Am Ufer des Traunsees aus Anlass der Fototage Gmunden
Eröffnung 12. April um 11h
France
Paris 6e
Place St. Sulpice
27 avril - 12 mai
Exposition en plein air
Paris 4e
Parvis Hôtel de Ville
9 - 10 mai
Exposition en plein air
A l'occasion de la fête de l'Europe

Montreuil
Place Jean Jaurès
3 mai - 3 juin
Exposition en plein air

ACTUALITES 2012
Cologne (Germany)

PHOTOKINA 2012
World of imaging
from 18th
to 23rd of september
Cologne – Germany
Uwe Ommer presents his
new project "Teens & Families"
at photokina 2012.
Bourbon-Lancy (France)
Exposition en plein air
"Familles d'Ados"
du 15 juillet
au 23 septembre 2012
à Bourbon – Lancy (Bourgogne)
Les "Familles d'Ados"
Investissent la ville de Bourbon lors du Festival "Eté des Portraits".
Le vernissage se tiendra le dimanche 15 juillet à 17h, suivi d'une visite guidée.
Strasbourg (France)
du 16 mars
au 12 mai 2012
la Médiathèque André Malraux à Strasbourg
organise le temps fort «ADOSPHERE» autour de l'exposition
« Teens & Families in Europe » / « Familles d'Ados en Europe »

Rencontre publique avec Uwe Ommer et Régine Feldgen. Le samedi 14 avril à 15h

Un programme d'ateliers, conférences et projections accompagne l'exposition.
ACTUALITES 2011

Le projet Familles d'Ados, encore en cours de réalisation jusqu'à la fin de l'année 2011,
a déjà été repéré par la rédaction du quotidien
Le Monde.
Du 1er au 21 août 2011, dans la page centrale du journal d'été, vous allez découvrir 18 "rendez-vous" avec nos Familles d'Ados d'Europe.